It's been six months since we celebrated Mother's Day here in the UK and we think it's about time for another celebration!
After all, mothers are some of the world's best superheroes. Not to mention the best characters in books, film and tv shows. We asked some of our incredible authors to share their favourite mothers from pop culture.
*
'My favourite mother from books/films is Mrs Weasley in the Harry Potter series, played so perfectly by Julie Walters in the films. I love Molly Weasley because she is such a devoted and caring mum to Ron and her other children. She tries to be strict with them but her love for her family always shines through, never more so than when she defends her daughter Ginny against evil Belatrix. Even though she has seven children, Mrs Weasley takes orphaned Harry under her wing and tries to mother him, knowing that he never knew his own mum. There is something so comforting about plump, friendly Mrs Weasley, and yet she could be a tigress when her family were in danger. I guess she reminds me of my own mum who was kind and loving and fiercely protective of me.'
Chantelle Shaw, author of Nine Months to Tame the Tycoon, Mills & Boon Modern, September 2021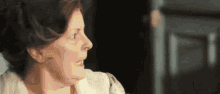 'Won't someone think of her poor nerves?'
'Of course, I'm talking about the wonderful Mrs Bennet. I adore her as a character – even more so now that I'm older. I first encountered her as a young teenager watching the BBC adaptation of Pride and Prejudice (which will always be the best in my mind). I thought her dramatic outbursts hilarious, her rudeness brilliant, and the obvious matchmaking of her daughters cringeworthy. When I read it, I realized the TV adaptation wasn't far off the mark. She's described as 'a woman of mean understanding, little information, and uncertain temper'. So a completely unlikeable character you'd think.
But I do like her…a lot! And, now that I'm a mother myself I actually feel a lot of sympathy towards her. She's described as having 'once been a beauty,' but it seems having five daughters in quick-fire succession has taken its toll on her. Five babies all within six to eight years? Poor Mrs Bennet, no wonder she needs a lie-down! Her marriage is all but non-existent too, since old Mr Bennet realized that youth and beauty don't last forever…how rude! How can she keep on top of her beauty regime with five children?
Plus, the only way for her daughters to succeed in life is for them to marry well, and we're reminded again and again that they have very little to offer in the form of a dowry. If only Mr Bennet had had a son! Again, poor Mrs Bennet! She tried her best… Hello! Five children! And, it's clear she does love them all. At no point is her behaviour malicious or nasty towards them. She even welcomes Lydia and her scoundrel husband with open arms! What a champion!
So, frankly, if I was in Mrs Bennet's silk slippers, I might have behaved exactly the same way.
I might drink a bit too much brandy at the local dance, talk a little too loudly about my daughters' beauty and potential matches. And, I certainly would have stayed in bed the next day and claimed it was because of my nerves!
Good luck to her! Now, someone pass her the brandy…she needs it!'
Lucy Morris, author of A Nun for the Viking Warrior, Mills & Boon Historical, October 2021
'No fictional mother could ever measure up to my own fabulous Mum, so my favourite would be a composite who reflects her qualities. She would have a bit of the Old Woman Who Lived in a Shoe, not because she's old but because she has seven kids. Add in a big chunk of Mrs Doubtfire, because she is an ace dresser-upper and storyteller who wouldn't let anything, or any one, keep her from seeing her children. But the biggest part of her would be Marian Keyes' Mammy Walsh, because she's funny, feisty, fun and everyone wants her to be their Mum.'
Marguerite Kaye, author of The Earl Who Sees Her Beauty, Mills & Boon Historical, September 2021 – and co-author of Her Heart for a Compass with Sarah Ferguson, Duchess of York, available now.
'Marian Keyes' Mammy Walsh is my all-time favourite fictional mother. She has five daughters, all with their own fabulous books and she features in each of their stories. I love her because she is both hilariously funny and completely relatable.'
Ella Matthews, author of The Knight's Maiden in Disguise, Mills & Boon Historical, September 2021
'I adore the battle-axe mothers. My favourite is Lady Bracknell from The Importance of Being Earnest. I fell in love with her when we studied the play at school and she utter the immortal line 'To lose one parent, Mr Worthing, may be regarded as a misfortune; to lose both looks like carelessness.' She is wily, acerbic and wholly inappropriate and totally steals the show with her warped logic.'
Virginia Heath, author of How Not to Chaperone a Lady, Mills & Boon Historical, September 2021
'Of course I adore the touchingly vulnerable Daisy in Jilly Cooper's novel POLO. With a devilishly precocious daughter like Perdita, and an admirer like 'moody, macho, and magnificent' Ricky France-Lynch, (whom Perdita is also after) Daisy is the woman we all long to be, and are quite glad we're not!'
Susan Stephens, author of Forbidden to Her Spanish Boss, Mills & Boon Modern, October 2021
'I can't help but admire Mrs Lucretia Otis, from Oscar Wilde's 'The Canterville Ghost'.  A celebrated beauty in her younger days, Mrs Otis refuses to be scared out of her wits by the ghostly Sir Simon de Canterville and offers him a patent remedy, fearing he is unwell.
Daughters often follow their mothers' example and it is Lucretia Otis's daughter Virginia who has the goodness and strength to finally lay Sir Simon to rest.  At the end of the story, Virginia's new husband asks whether she will tell their own children the secret of what happened between her and the ghost…'
Annie Claydon, author of The Doctor's Reunion to Remember, Mills & Boon Medical, September 2021  
*